We at Pictures From The Sky we take rules and safety VERY seriously. Here on the north shore of Boston, there are several areas surrounding Logan and Beverly airports that are called "Restricted Airspace".   This means that unless you have explicit approval from the FAA, you can not fly there – Not for recreation (part 101/336) or for commercial reasons (part 107 & 333).    We have several of these authorizations for several sections of restricted airspace.
Here's an example.
This part of that authorization, when requested from law enforcement informs them that we have permission and can fly commercial operations legally.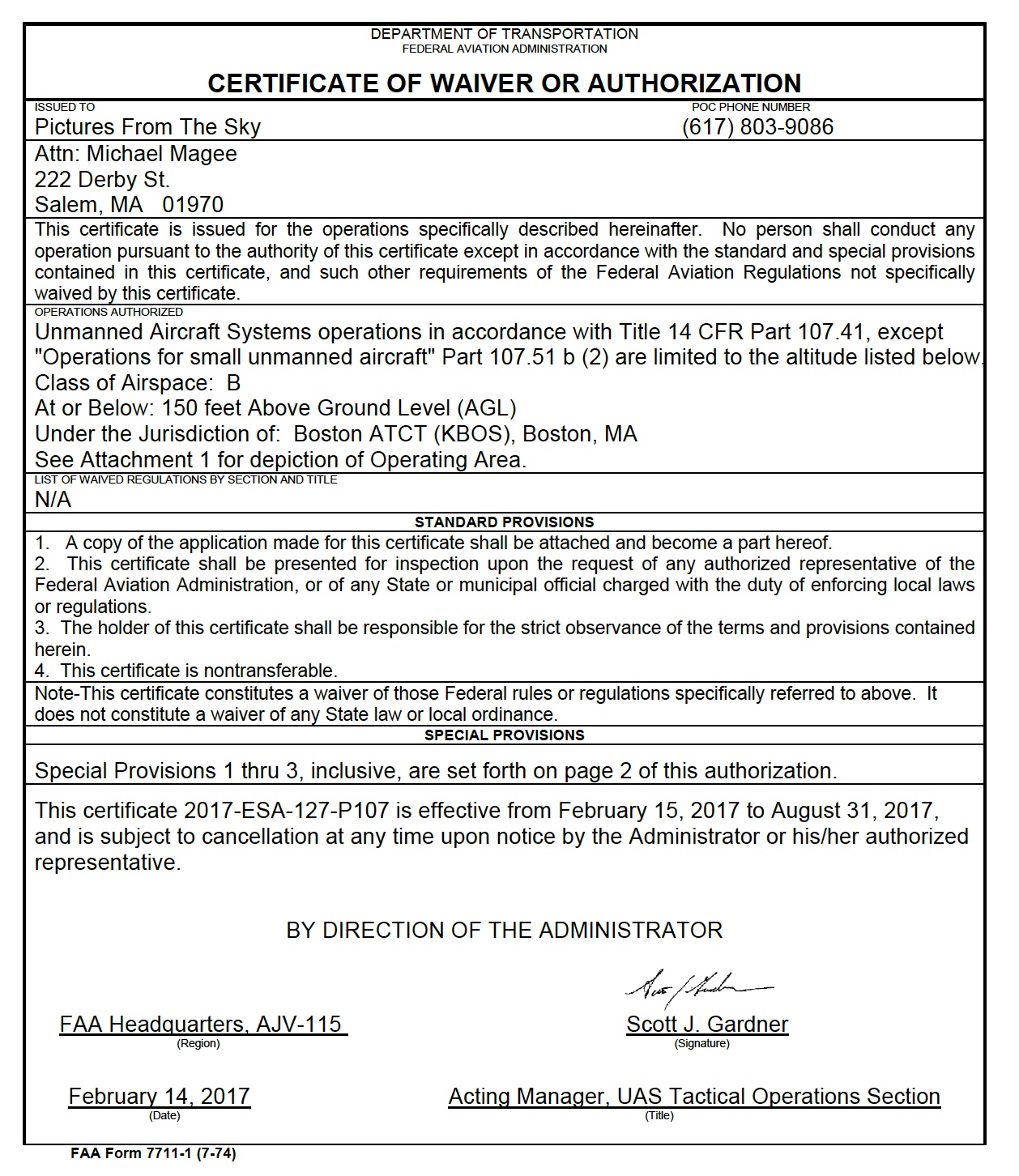 This map outlines the area that this particular approval applies to. I have removed the block altitudes.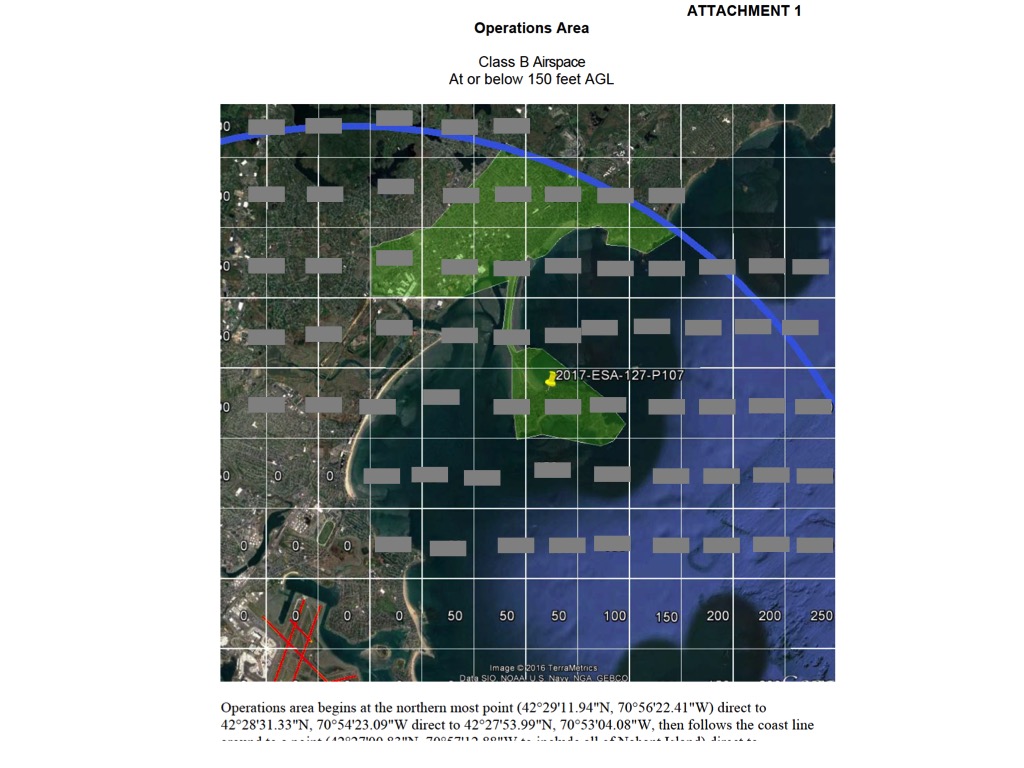 SO, if you have any requirements for APPROVED, PROFESSIONAL aerial photography from Nahant on up along the entire north shore, give us a call.
Tags:
Aerial Photography
,
Aerial Video
,
Drone Photography
,
Drone photography Boston
,
Drone photography North Shore
,
FAA 333 Exemption
,
FAA Approved Drone Photography
,
FAA Part 107
,
Pictures From the Sky
Categorized in: Technology
---